All's now well in the Garden!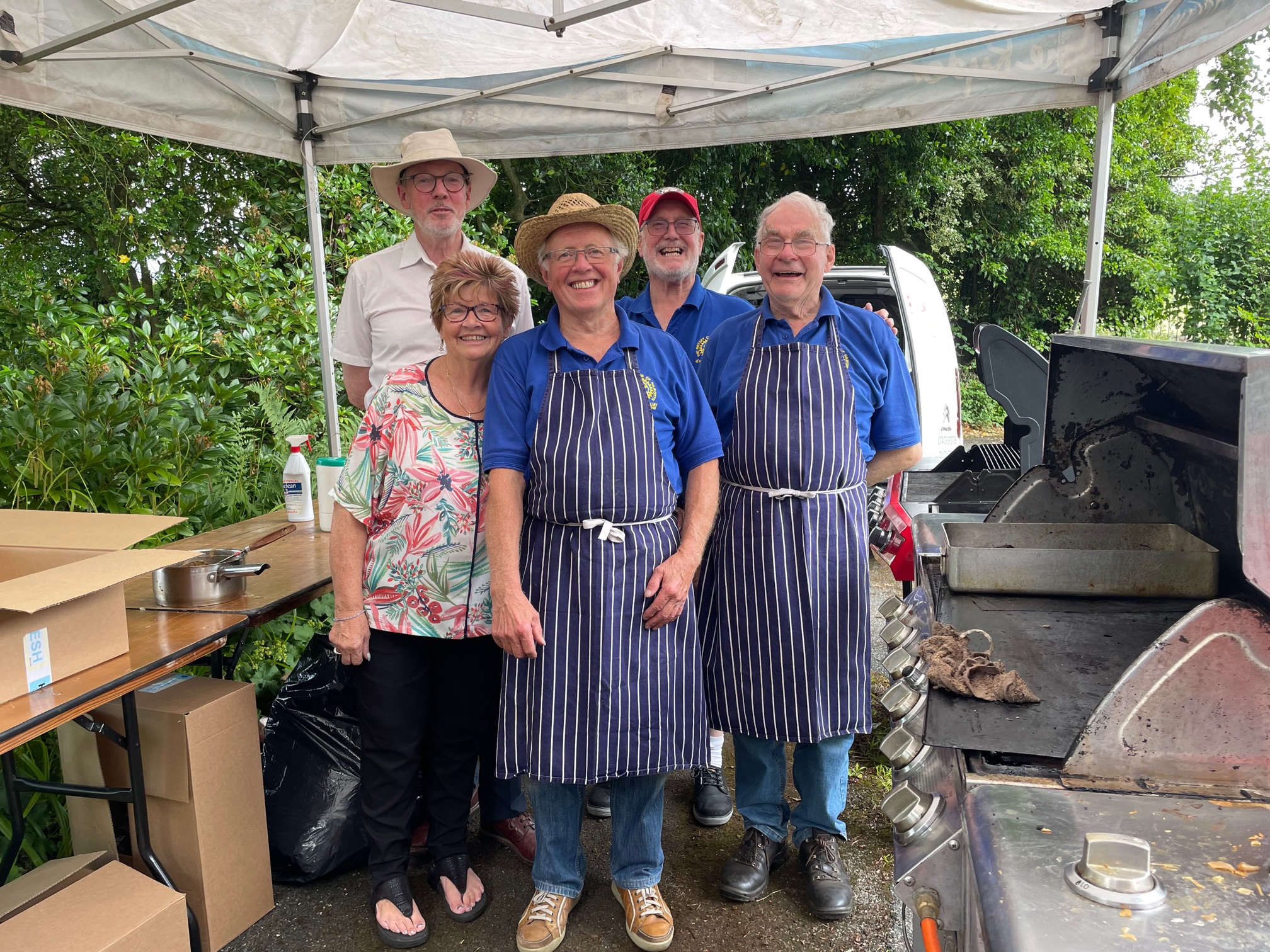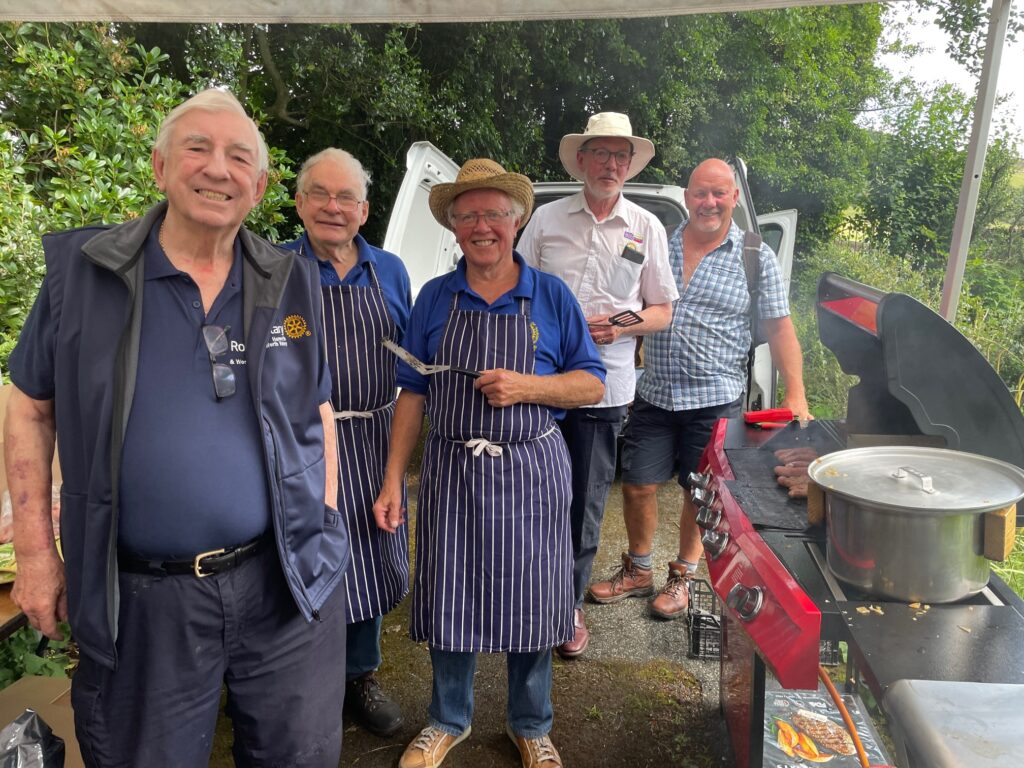 The Manorlands Garden Party returned to the valley after a four-year interruption for the Covid pandemic on Sunday, July 9th. And the local Rotarians swung into action to ensure the return of this welcome feature to the Worth Valley calendar became a success.
Our club members combined with members of the Rotary Club of Keighley to deliver the burger and hot dog bar (pictured) as well as running the indoor café. As usual we all had an amazing time and our thanks are due to Past President Mike Ward for coordinating our efforts with the Manorlands fund-raising team.
Mike told us that we sold well in excess of 200 burgers and countless hot dogs helping turn-over more than £1,000 on the day!
And if you add in the efforts of Skipton Craven Rotary Club with their manning of the car parks it was a massive effort by all the Rotarians from this part of West and North Yorkshire.