Helping hands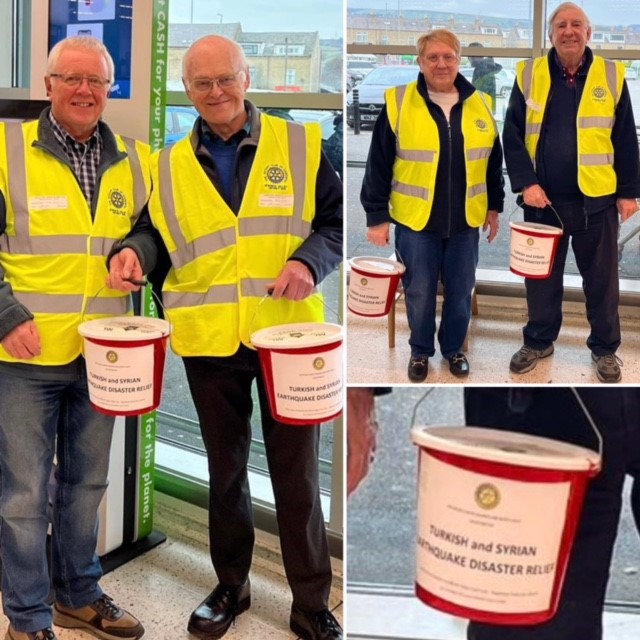 As soon as the members of the Rotary Club of Haworth & Worth Valley and the Rotary Club of Keighley heard about the earthquake in Turkey and northern Syria on February 6th they swung into action. They picked up their collection tins and thanks to the Asda supermarket in Keighley they were able to call upon the generosity of our community.
And they were not disappointed because in three days of asking people for help the Asda shoppers donated £1273 which, together with other donations and the Government's Gift Aid scheme, means that the Rotary Club was able to send £1,675 to help with the relief of the thousands of people who survived the earthquake.
Club President Ian Park said: "Once again people have responded brilliantly to one of our appeals and we have the satisfaction of knowing that the money we collected will help make a difference to the suffering of the earthquake victims.
"We'd like to thank the management at Keighley's Asda store for giving us the opportunity to make the collection. We're very grateful to them."
Pictured: Members from the two local Rotary clubs collecting at Asda for the earthquake appeal.
Picture courtesy of Asda Supermarkets.