Robbie Moore MP signs up for Santa Run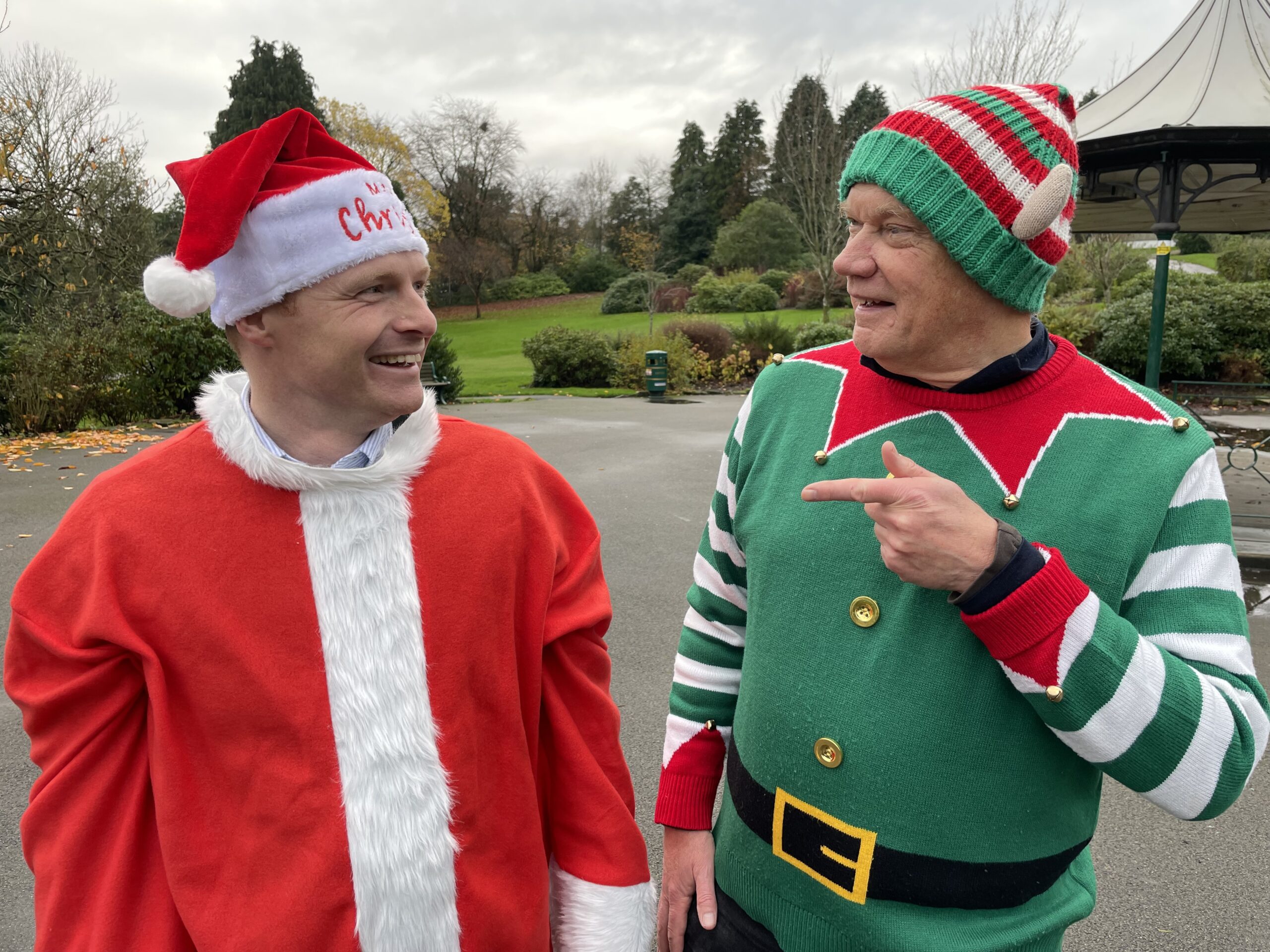 Support for the Rotary Club of Haworth & Worth Valley's second Santa Fun Run in Haworth on Sunday, December 3rd is building up.
One of the first people to log their entry with the Rotarians was Ilkley and Keighley Member of Parliament Robbie Moore.
Robbie, who took part in last year's first ever running (pictured below left being kitted up for last year's run by Past President Ian Park), said: "Last year's inaugural Santa Fun Run in Haworth was a huge success and helped raise money for community projects across our area.
"This year's event promises to be even bigger and better than before, so whether you're a seasoned runner or just want to turn up to show your support, I'd encourage everyone to get involved and join in the fun this year. It's all for a fantastic cause and I can't wait to take part!"
If you'd like to get involved and help the Rotarians fund other worthy causes throughout the Worth Valley why not line up some sponsors and put in your entry form.
For full details of the event and how to obtain your entry form click on www.haworthrotary.co.uk/santa or e-mail: info (put the symbol for 'at' here) haworthrotary.co.uk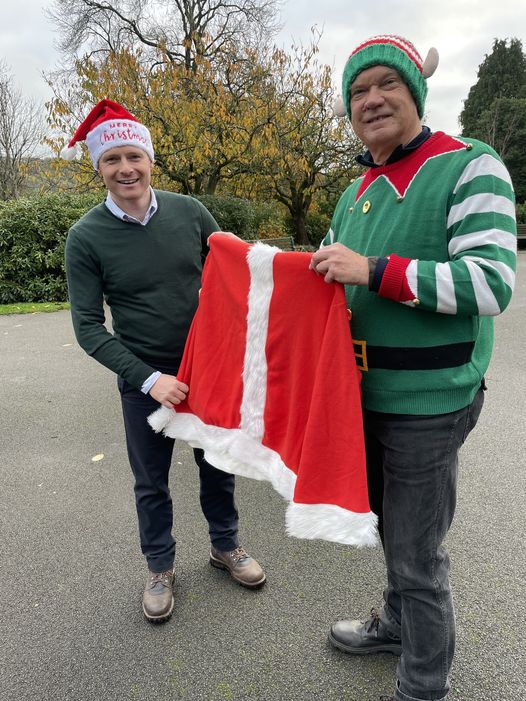 Ronnie Moore is presented with his Santa suit for the 2022 run by Past President Ian Park.
Like
Comment
Share