Rotarians colour Haworth landmark buildings!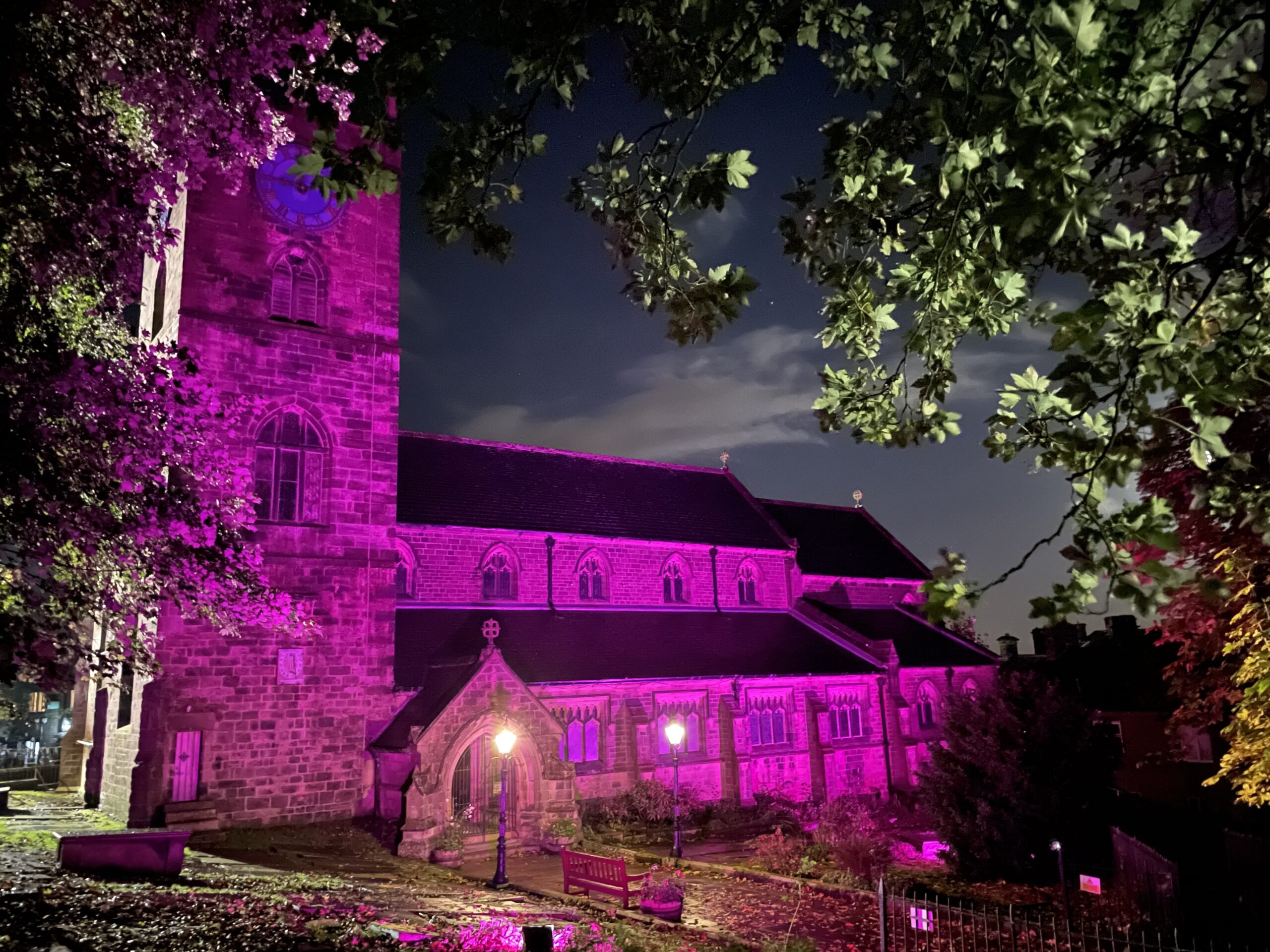 Two of Haworth's landmark buildings, the Brontë Parsonage Museum and Haworth Parish Church, will be temporarily changing colour next weeks. They will be turning a shade of purple.
The Rotary Club of Haworth & Worth Valley have been given permission to adjust the floodlighting of both buildings for one week to mark Rotary International's Polio Awareness campaign.
Purple is the campaign colour, and this will be the second year that the Worth Valley Rotarians have been given the go-ahead to alter the floodlights.
Rotary International has invested millions of dollars into a global programme to eradicate the evil of the disease Poliomyelitis from the world – and they have come very close to achieving that target.
Between 2018 and 2019, there were 176 cases of Polio diagnosed, and there were 140 cases in 2020. But just two cases have been recorded so far this year up to July 27th — one each in Afghanistan and Pakistan. Both cases were in January.
Particularly encouraging is that the programme has a very elaborate network of environmental testing sites for sewage — almost 100 sites in Afghanistan and Pakistan that covers all of the major population centres.
In 2020, almost 60 per cent of the monthly test samples came back positive for poliovirus. This year to date, that percentage is probably around 15 per-cent. Since February there has been no recorded wild poliovirus results in Afghanistan and just five isolates recorded in Pakistan since April 12.
Ian Park, the Past President of the Rotary Club of Haworth & Worth Valley, said: "Our club has supported the campaign since its inception, and we're delighted that both the management at the Parsonage Museum and the Church's Parochial Church Council have given us permission to colour their buildings again this year.
"It helps us raise the profile of Rotary's Polio eradication campaign and more people understand why we are trying to raise money as well as play a part in something that will change peoples' lives around the world for the better."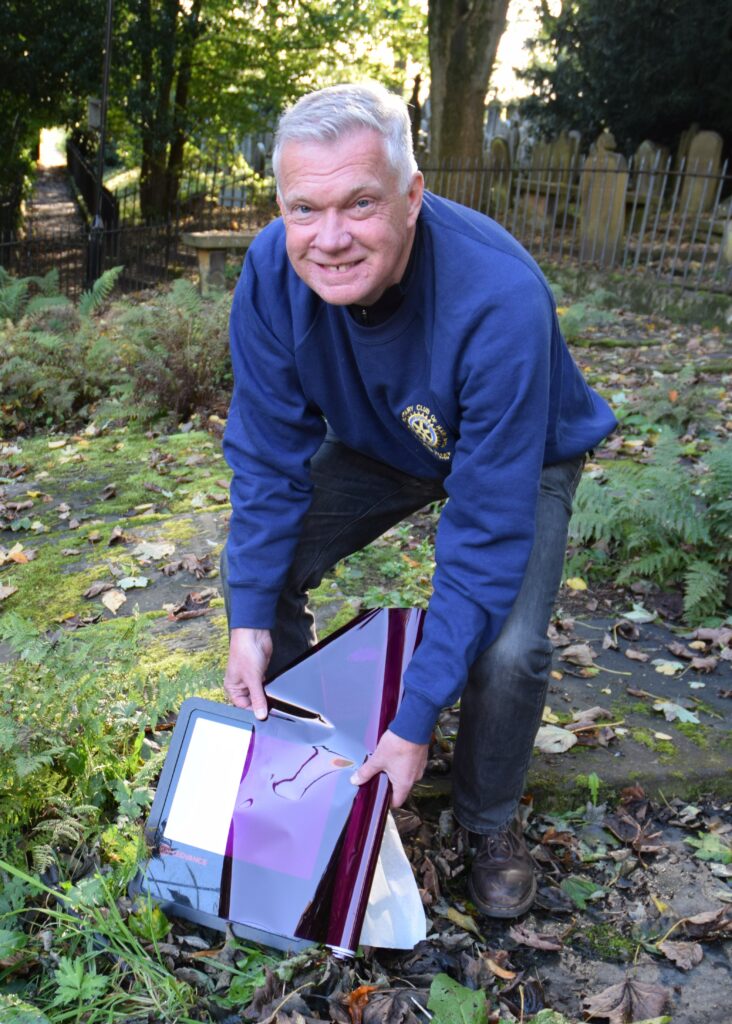 Past President reglazes the floodlights of Haworth Parish Church in 2022. He'll be doing it all over again this weekend!